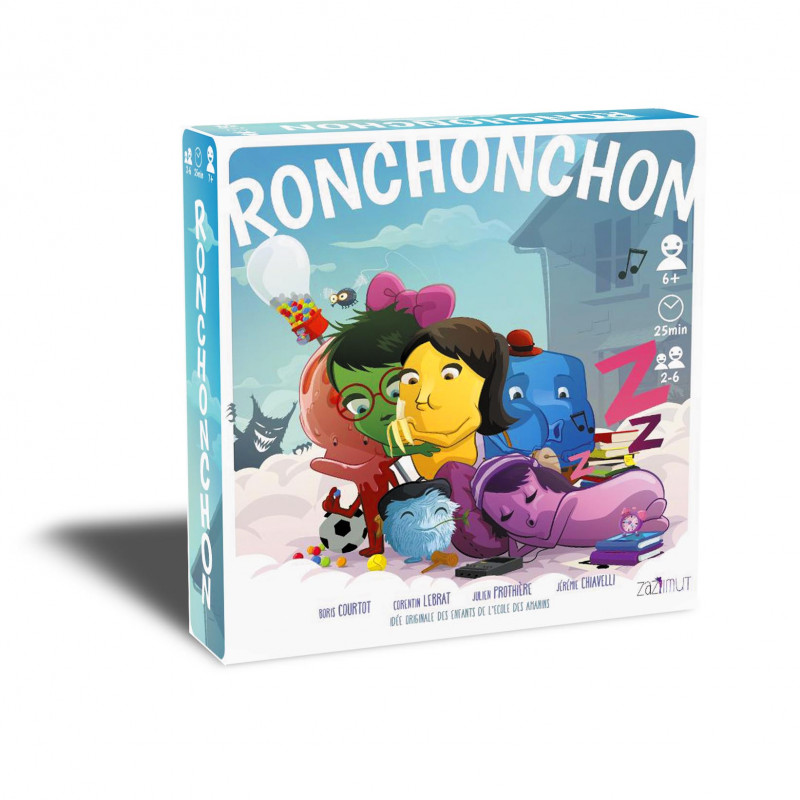 One of your housemates has a problem. In order for things to fall back into place, it will be necessary that you listen to your housemate, and help them find a solution. Beware, however, because if you do not find a solution to their problem before The Spleen, the incarnation of gloomy thoughts, comes into the house, bedlam is sure to follow !
Ronchonchon is a game of role-playing, drawing upon our memory of emotions and their required needs at different times in our lives.
Six characters and 24 situations enable the players to imagine how they would feel in a given situation.
Ronchonchon allows the players to get to know and understand themselves better, as well as grow their ability to attend to others. It is also a game where the time available is determined by an infamous character, namely The Spleen, whose influence can only be removed by co-operative play.
A Zazimut Game
For 2 to 6 players / 25 minutes / 6 years old and up
Co-autors - Boris Courtot, Corentin Lebrat et Julien Prothière
Illustrations - Jérémie Chiavelli
Based on an original idea of the children of the Amanins School with the help of Isabelle Peloux.