Zazimut moves forward thanks to a team made up solely of volunteers.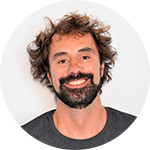 Olivier Malinaud / President – Founding member
I contributed to creating the association Zazimut after being struck with a personal realization. The construction of a new modus operandi for our society is at hand, but though there are more and more of us aware of « Sustainable development » and the advancements it requires, taking action is far from natural.
Citizens and leaders alike have a hard time wrapping their minds around the complexity we are faced with, which delays relevant and optimized action. Zazimut is designed to develop cultural and edutaining projects fueled notably by art – and more generally entertainment and games, to drive a taste for action and dreaming up a better world.
After my degree at AgroParisTech, enhanced with experience in developing educational web content, everything I do is focused on bringing the best I can to the table so that sustainable development would be really, desirably, and beneficially taken charge of. I strive to make our dreams reality.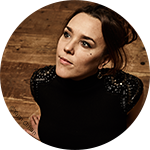 Isabelle Geffroy / Administrator – Founding member
When I was a kid, I wanted to change the world. Later, I was lucky enough to do what I love : to sing, write music and paint. I am enamored with art, nature, children and people. I have been aware for a while that the world around me, our society, can strive towards a more sustainable, sweeter and kinder future.
I believe in it.
Zazimut is the story of a group of friends that seek to contribute as best they can, because each action counts. In creating Zazimut, I sought to link my music and Zaz's notoriety to a project for the common good. I want it all to be useful, push further and help convey my emotions.
Today, I am hoping to take part in building a world where every human being, and especially children, can thrive and become more responsible, respectful and mindful just as much of their neighbor as their planet. I am convinced that each little act, every little initiative is helpful and adds to the progression towards making the world a better place.
Photo©Yann Orhan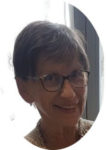 Marlene Jouffret / Administrator
Passionate about music, human encounters, I volunteered for several years at the Festival Brassens in Vaison la Romaine.
Firstly I discovered Zaz and her songs and then discovered her values ​​in which I completely identify.
In 2018, I registered as a volunteer at the Crussol festival. I was amazed to see life-size actions represented in the eco-citizen village of festival.
I would like to help and ensure that all these beautiful projects can continue to be realized.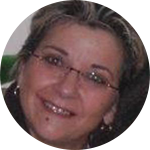 Patricia Gonzalvez / Secretary
During a grim season in my life, Zazimut allowed me to rediscover the desire and the need to share meaning, just like a new spring full of hope and conviction.
After having for a long time conjugated the verb « to do », I have relearned how to conjugate the verb « to be » …
Zazimut's four focuses, our DNA are very familiar to my heart and soul.
They have allowed me to bounce back from a bleak season of my existence and refocus on the essentials : sharing with and for others.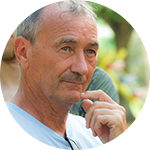 Serge Vinard / Administrator
Having nearly 30 years of experience managing volunteers, I discovered Zazimut during my first tasks as a volunteer for the first-ever Crussol Festival in 2017.
Then, in 2019, I chose to get even more invested and join the Board. I recognize my values in Zazimut because it is an association that works towards a new functioning for society, one that would be more respectful of the environment, of education and of humans. I love nature, animals, plants, people and am passionate about music.
I wish to get involved in creating a more just society.
Photo©EricManas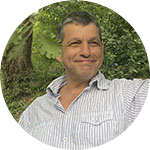 Bernard Kaced / Treasurer
Passionate about music, I discovered Zazimut in 2017 through the Crussol Festival.
Back then, I wanted to volunteer to put my electrician capacities to good use in a meaningful project and discover the "back-stage" of the preforming arts professions. Since, I never left Zazimut and decided to join the Board in 2019.
This was an opportunity for me to invest my time in a cause that moves me. Today, on top of my involvement as a volunteer during the main events we organize, I am happy to contribute to the associations fund-raising strategy and partake in its development.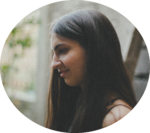 Stella Leah Asaturyan / Project manager
Passionate about music and environment, I found out about the Zazimut association in 2019 during the Zavtra festival in Saint-Petersburg where I was participating as a volunteer. During the festival I was translating for the Zazimut association and that's when I discovered its missions and its objectives and realized how it corresponds in all aspects to my ambitions and values.
After 4 years, I was convinced that it was at this association that I would like to take my first steps in professional life and that's why in 2023 I've joined the Zazimut team as a project manager in order to engage in the realization of remarkable projects for a more responsible and united world.