CD AUDIOBOOK "THE LEGEND OF THE HUMMINGBIRD"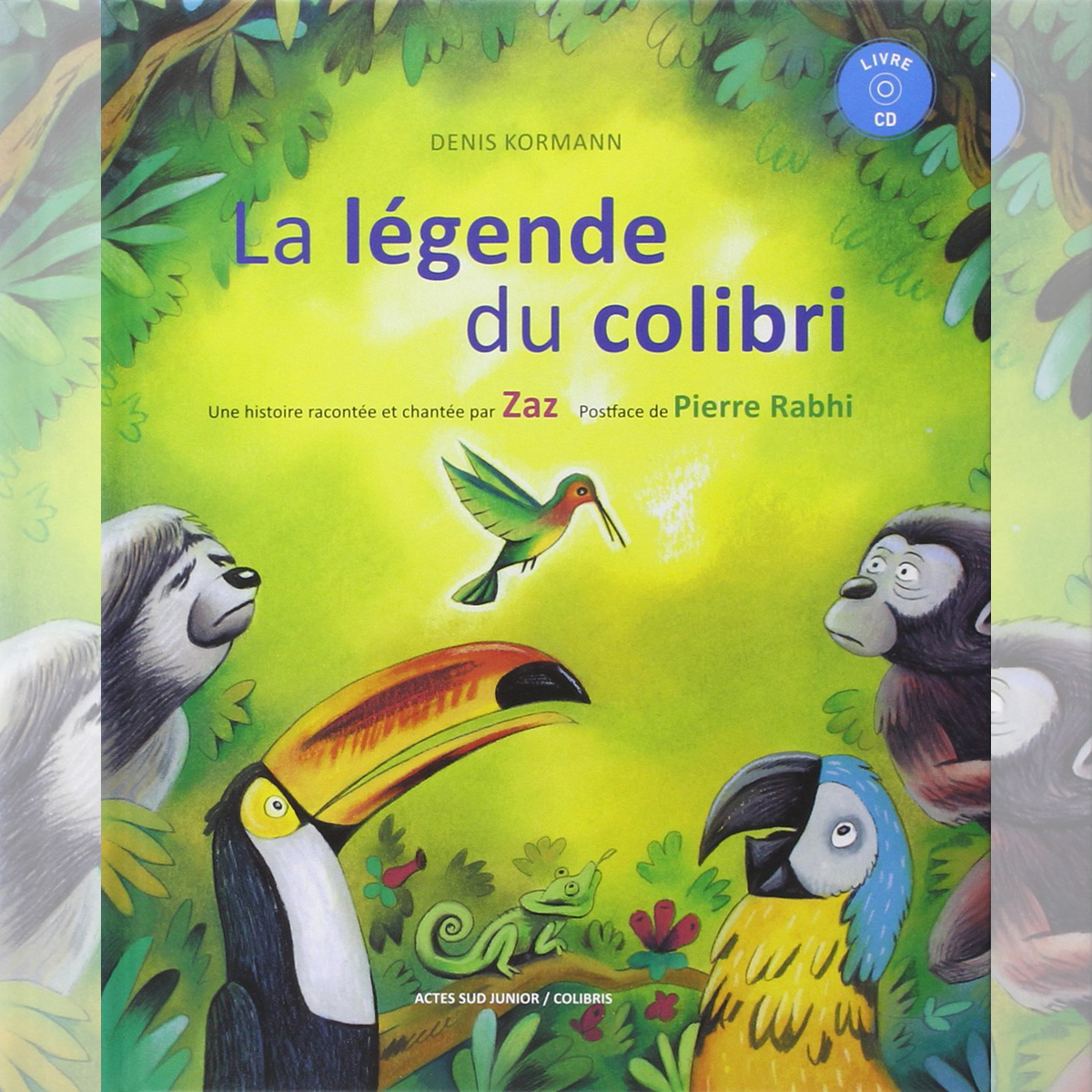 For children and adults alike, this is an adaptation of the Amerindian legend of the hummingbird into a wonderful CD audiobook.
The CD includes a tale narrated by ZAZ and two of the artist's special tracks:: "La Légende du colibri" (the legend of the hummingbird) and "La (R)évolution des colibris"(the hummingbird (r)evolution).
The behind-the-scenes short video is available here: https://vimeo.com/78258731 or here https://www.youtube.com/watch?v=9OcgeO38jCo
SUMMARY: One day, there was a vast forest fire. The animals stood there, witnessing this disaster, terrified and powerless. All but the little hummingbird who was busy collecting a few drops of water to throw onto the fire. It kept saying « I'm doing my part » to the other incredulous animals. This Amerindian legend invites each of us to take part in our planet's protection.
---
Title: La Légende du Colibri
Author: Traditional Amerindian tale
Drawings: Denis KORMAN
Postface: Pierre RAHBI
Category: Philosophical tale
Language: French
Publisher: ACTES SUD
Collection: ACTES SUD JUNIOR
No. of pages : 40
Format: 248 x 202mm
Release date: November 2013
All profits from the Shop will be donated to project ZAZIMUT and to its partners !