Full of emotion, we are happy to announce the official release of our board game "Ronchonchon". It is already on sale through our online shop, on our broadcaster Atalia's website, as well as in certain specialty shops.

Click here to purchase the game through our online shop
Selling price : 25 euros.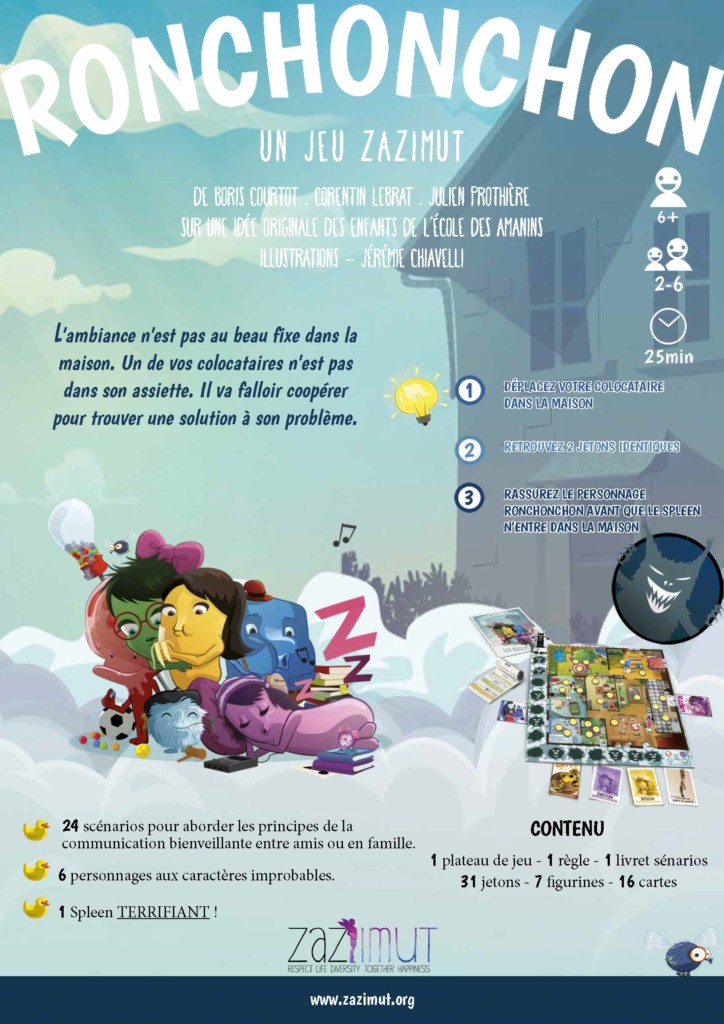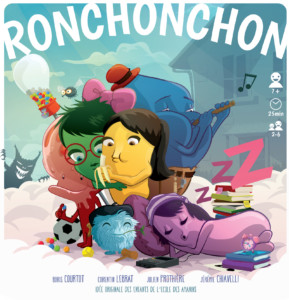 Deeply convinced that games are means of transforming the way we live together for the best, Zazimut set off on an board game publishing adventure in 2016. After a fruitful encounter between the artist Zaz, founder of the association Zazimut, and Isabelle Peloux, a teacher at the Colibri elementary school who is also a researcher in pedagogy, the game "Ronchonchon" was born! This board game addresses the basics in non-violent and caring communication. We are excited to have you discover it soon!
More information: Check out the RONCHONCHON PRESS RELEASE